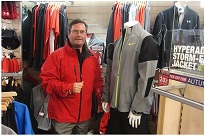 Waterproof Clothing
November 1, 2013 7:27 pm
Autumn is now in full swing and as they say, "There is no such thing as bad weather, just insufficient clothing", so with that in mind, let's have a look at the waterproofs you can get these days.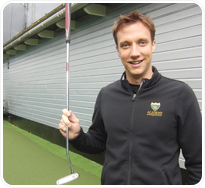 Putters
October 1, 2013 7:30 pm
Drive for show and putt for dough they say and for us professionals that is quite true, and I must say that my putting is an ok part of my game, certainly not my main strength, but also not an area I am unduly worried about.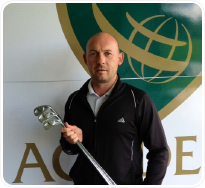 Irons
September 1, 2013 7:32 pm
My current set are the Taylor Made RAC muscle back irons with Dynamic Gold S300 shafts and it is safe to say they are not for the feint hearted as the blade like design makes them a fairly unforgiving club to use.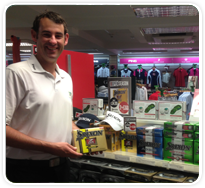 Choose the right ball!
August 1, 2013 7:35 pm
One of the best advances in golf equipment over the last few years has been with the golf ball, they now fly further and straighter than ever before, but the array of choice we are faced with is mind blowing.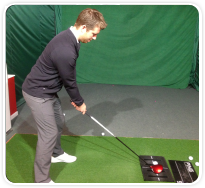 Do you have the correct driver?
July 1, 2013 7:37 pm
I don't get as much time to play nowadays as I did when I was a junior member of Pedham Place Golf Club, but still my favourite weapon is my driver. Currently I have a Cleveland 8.5 degree with an X shaft. The head is 400cc which is a little smaller than the maximum 460cc monsters available these days, but I find this gives me more feel off the clubhead.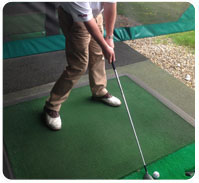 Hybrid Golf Clubs
June 1, 2013 7:50 pm
For my golf, the best innovation in equipment over the last few years has definitely been the hybrid irons. I guess like everyone I have always found the long irons the hardest to consistently strike so with the advent of these new weapons I tried them and now swear by them.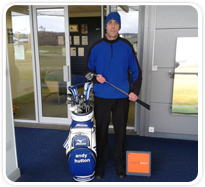 Hot tip from our Teaching Professional
May 1, 2013 7:53 pm
The short game is where most amateur golfers could seriously improve their scores, rather than trying to get the next biggest booming driver in their bag, if they paid a bit more attention to the other end of the golf hole they would benefit greatly.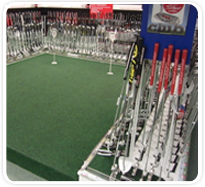 What is the best putter?
April 1, 2013 8:04 pm
What is the best putter, a question we always get and I reply "if there was a bad one who would buy it" they are all good if they suit your style..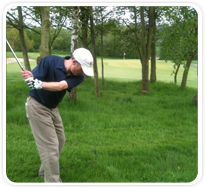 Take your medicine
March 1, 2013 8:08 pm
As the spring approaches and the grass starts growing, so will the rough and the bushes and in the event of a freak wind or a bad bounce and your golf ball ends up in the jungle, then I would always advise "Discretion is the better part of valour".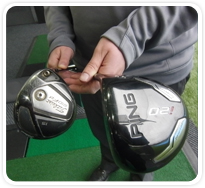 Making the most of tee shots
February 1, 2013 8:11 pm
Whether you tee off with your driver or your 3 wood should be a decision made based on facts, experience and likelihood of success, take the macho out of it.