Junior Golf Lessons
Give your children a head start in golf
Free Beginners Golf for Kids
Give your children a head start in golf with our FREE informal golf lessons for kids, taught by golf professionals experienced in teaching children. We'll even lend your kids a 7-iron so there's no need to splash out on equipment. Courses run for 6 weeks.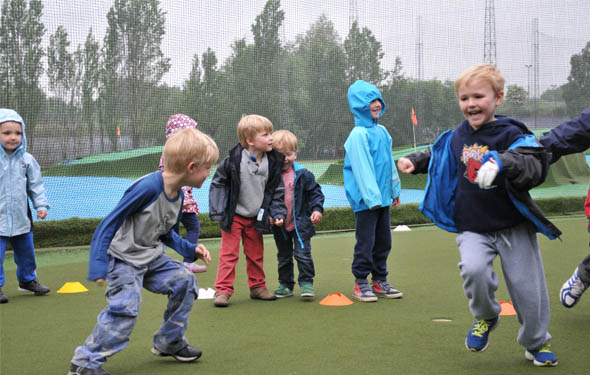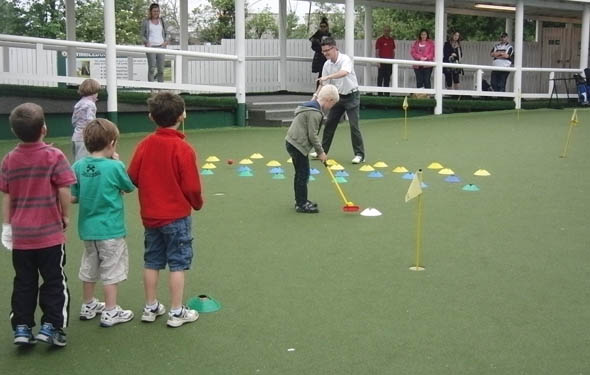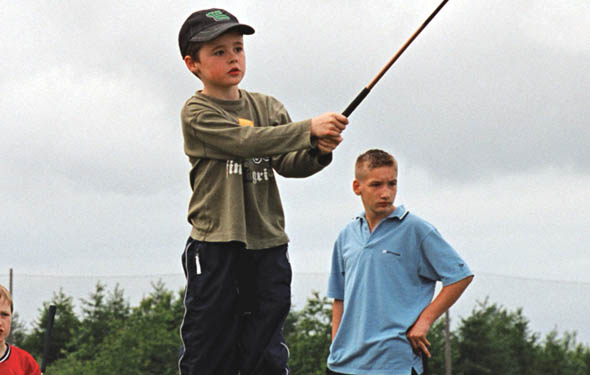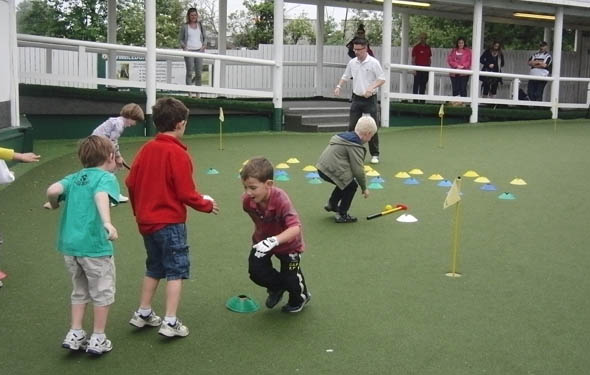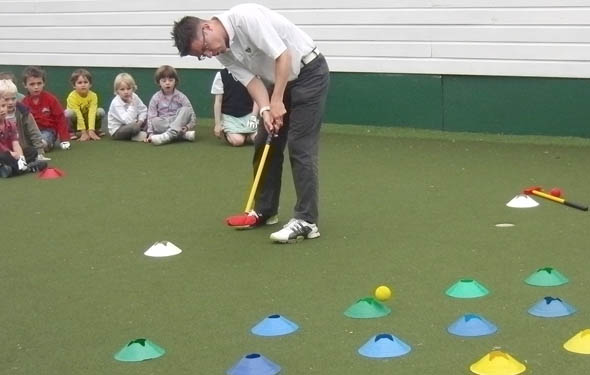 Kids get into golf – Your pathway to playing golf
World of Golf is dedicated to growing the game of golf and truly believes this starts with introducing as many children as possible into the game. Once we have given them the skills to play, we work with golfing partners and local golf clubs to provide them with access to courses so they are able to continue their development.
This pathway will allow them to progress into playing golf at club level, county level and onto national level. Ultimately, it is their choice how great a golfer they wish to become. All we aim to do is to provide the support and direction they need.
Download our safeguarding policy for children and young people >>.
World of Golf is easily accessible from both Central and South-West London.
World of Golf London
Beverley Way
New Malden
Surrey
KT3 4PH
Telephone:
General enquiries: 0208 949 9200
By Car:
World of Golf London is located at Shannon Corner, the junction of the A3 and the B282.
Local Rail:
Our closest rail links are New Malden and Raynes Park, both a few minutes away by taxi.
Free Beginners Classes
Junior Under 9 classes
Saturday 5th January 2019 at 9am with Kevin McDonald
Monday 7th January 2019 at 5pm with Kevin McDonald
Wednesday 9th January 2019 at 5pm with Kevin McDonald
Junior 9 plus Classes
Sunday 6th January 2019 at 9am with Kevin McDonald
Tuesday 8th January 2019 at 5pm with Kevin McDonald
Junior Golf Lessons
Our junior golf programmes include:

Free group beginner classes
After school clubs
Free holiday camps
Individual lessons
Junior individual learning programme