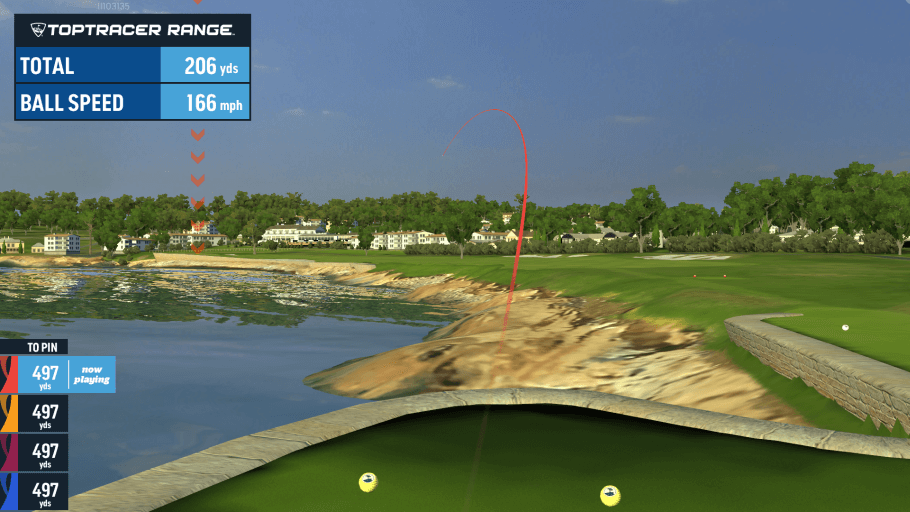 World of Golf London collects Toptracer Awards
February 3, 2022 12:40 pm
Toptracer recently held their first Toptracer Range Awards Programme to recognise and award the Toptracer ranges in Europe. World of Golf London was the runners up in the category 'Top Global Event Participation'. This means the range received the second highest number of unique players across Toptracer's 5 Global 9 Shot European Challenge tournaments last year. Over 200 ranges across... View Article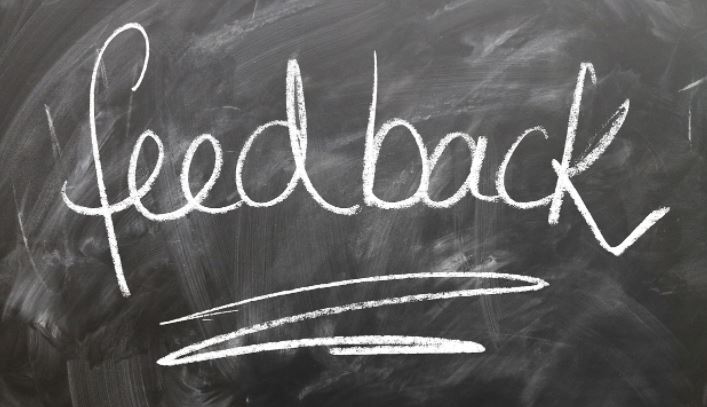 Thank you for the feedback
June 17, 2021 9:48 am
Many thanks to all of our customers who were kind enough to complete our recent survey. We have just made the prize draw and have contacted the winner to issue them their £100 top up to their range account. Our move to a bay booking system was the biggest change we have ever made and we were aware that it... View Article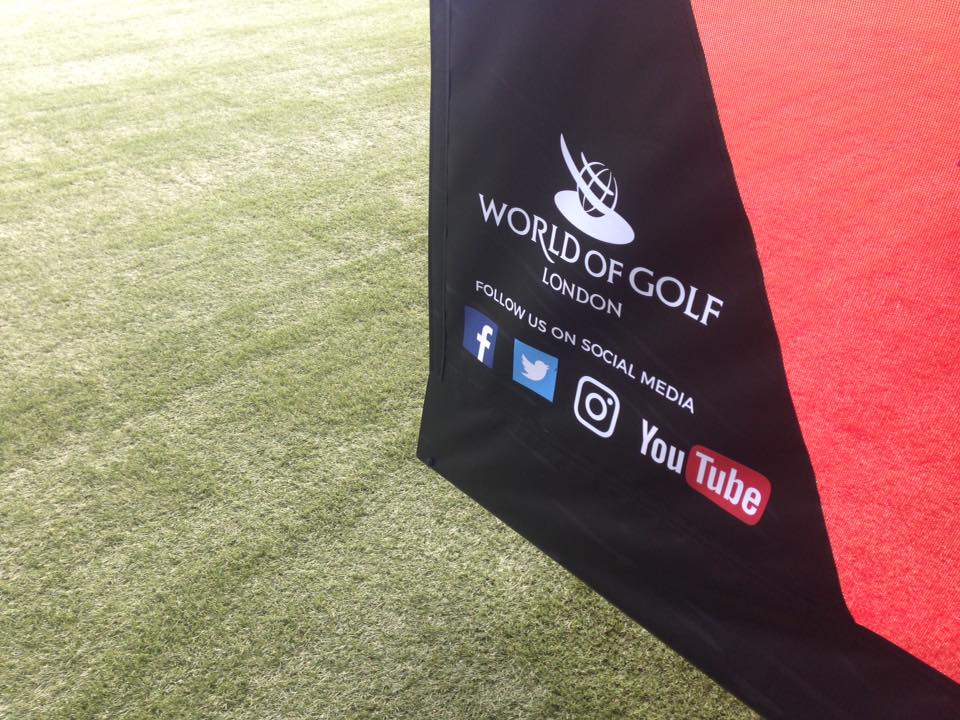 Bay Booking System: Questions and Answers
March 24, 2021 12:00 pm
World of Golf online bay booking system  Questions & Answers Q: When does the bay booking system go live? A: The system is live from March 23rd 2021 with bays bookable from April 12th onwards. Prior to April 12th the old system will remain in operation i.e., arrive, find a bay and pay for your balls Q: Will I... View Article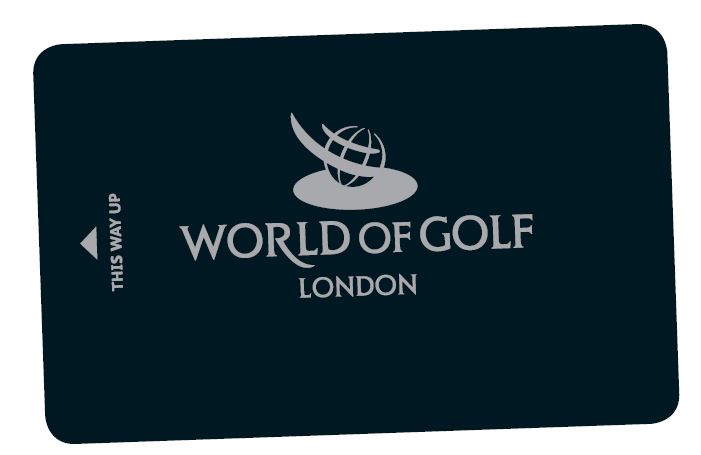 Re-opening safety measures: Driving Range – UPDATED
March 15, 2021 11:29 am
Great news! We're delighted to confirm that we will re-open the World of Golf London Driving Range, including the Jurassic Encounter adventure golf course, on Monday 29th March from 7am. Costa Coffee will be open for takeaways while the American Golf shop will be open for socially distanced fitting and click and collect. Nothing is more important than the health... View Article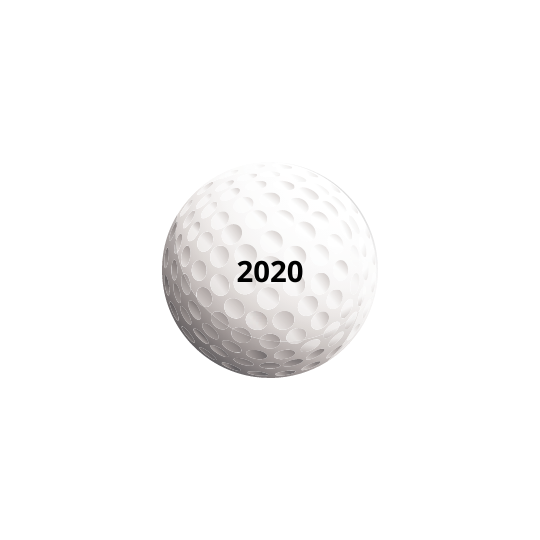 Review of the golfing year 2020
December 22, 2020 2:19 pm
Our resident Master Professional Jon Woodroffe takes a look back at a different kind of year. The expression '2020 vision' means perfect. I think we can all agree this year has proved to be as far from that as you can imagine! We all know the bad bits, so I wanted to make my review of the year more upbeat... View Article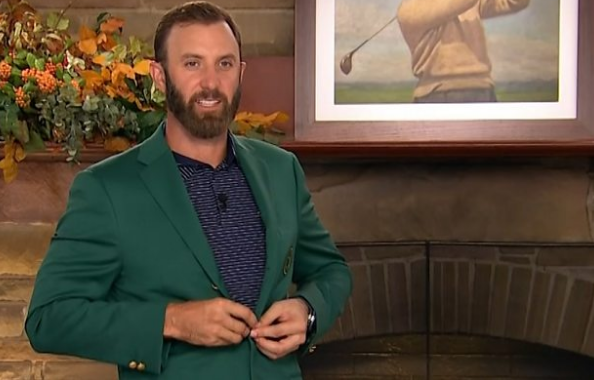 Masters misgivings come to nothing
November 18, 2020 4:37 pm
The long awaited 2020 Masters came with many worries. Would Bryson De Chambeau overpower the great golf course? Would Augusta look as beautiful in the autumn? Would the lack of crowds diminish the atmosphere on the back 9 on Sunday? Well, let us look at the first one. As a 5-foot 6-inch golf professional who does not hit the... View Article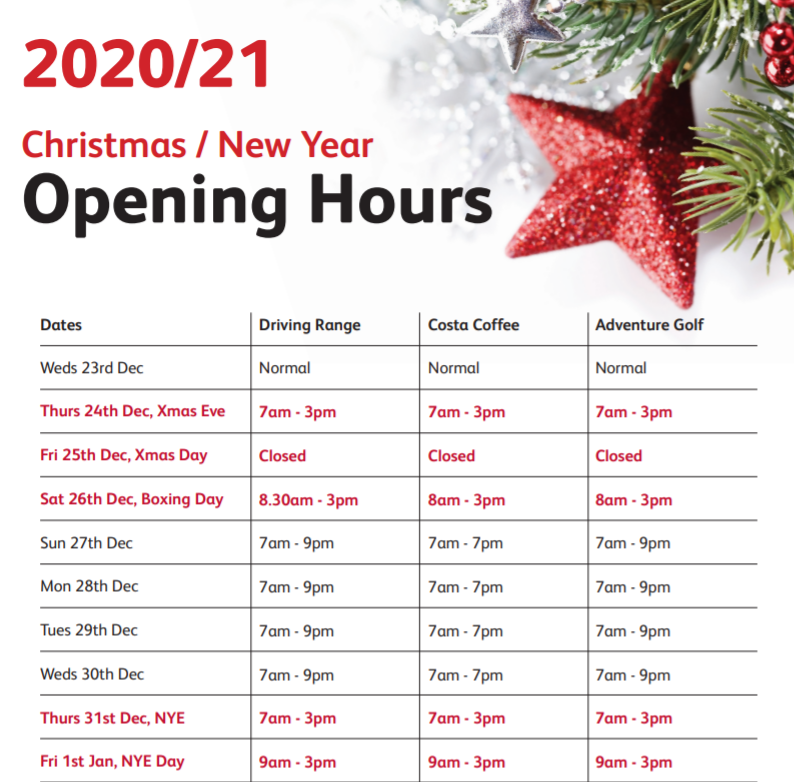 Christmas Opening Hours
November 18, 2020 2:37 pm
Back to normal on Saturday January 2nd.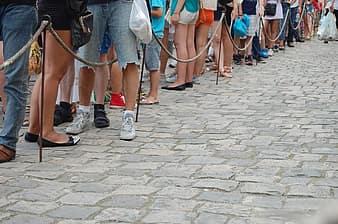 Let's make the most of this surge in demand
June 30, 2020 7:22 am
World of Golf Master professional Jon Woodroofe, sees another great opportunity for game of golf, if lessons from the past can be heeded The game of golf lends itself to social distancing really well. Let's be honest, how many times have you seen four players down the middle of the fairway within a metre of each other?! Or even just... View Article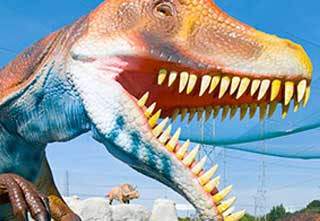 Re-opening safety measures: Jurassic Encounter
May 13, 2020 1:04 pm
The Jurassic Encounter adventure golf course is back open from May 18! Nothing is more important than the health and safety of our customers and staff. We have developed the following guidelines to ensure everyone can feel comfortable when they visit: Safety Measures 1: Social Distancing: Please always stay 2m apart from other customers and staff. We have added additional... View Article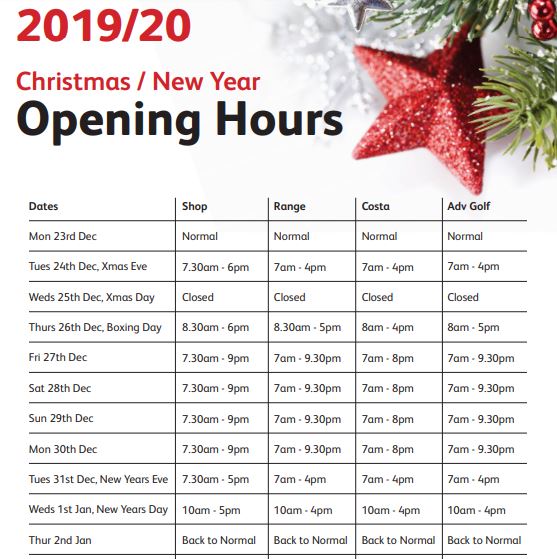 Christmas Opening Hours
November 14, 2019 3:53 pm
Looking forward to seeing all our customers over the Christmas period – particularly those wishing to try out their new clubs!