One Shot at a Time
August 24, 2016 6:15 pm
By Jon Woodroffe
We have all heard the old football cliché "We are just going to take it one game at a time" and as with many of these there is a huge amount of truth in this approach and we golfers should follow the same mantra.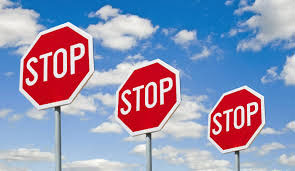 How often have you made the mistake of adding your score card up on the 18th tee and uttered the immortal words "All I have to do is get a 5 on this hole and I will have my best ever score."
Generally a statement followed by a sliced out of bounds tee shot, then a shanked approach finished off by a 3 putt.
The golf commentators often describe it as staying in the moment; this is the art of not letting your mind stray off the shot you are about to play onto the consequences of it or what will or could happen over the next couple of holes. It is essential to have 100% concentration on the shot you are about to play whether that be off the tee or a 2 foot putt, anything other than that total absorption will probably cause you to fail.
If you find yourself losing concentration there are various tricks to help. I like the idea of thinking of a great big stop sign, like you see on the roads, and this is my trigger to stop my thoughts wandering off and get back to the shot in hand. I am the world's worst at letting my mind wander, I find myself thinking about what shopping I need, have I sent a customer's golf swing video, etc etc, so this stop sign has always been my way of getting focused as my mind is often like herding cats
Categorised in: Tip of the month