World of Golf London celebrates 14 million balls hit this year
December 31, 2014 10:48 am
New Malden driving range confirmed as busiest in Europe with milestone shot

The World of Golf driving range in New Malden, south-west London, celebrated 14 million balls being hit in 2014 and confirmed its status as the busiest range in Europe when a milestone shot was made today.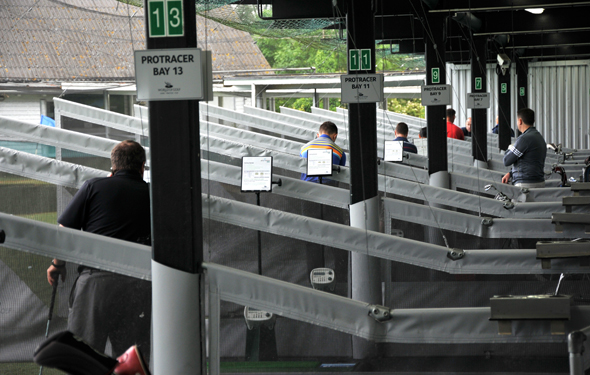 Overseen by several World of Golf professionals, the special ball was hit on New Year's Eve and marked another outstanding year for the 60-bay driving range, based conveniently just off London's A3 dual carriageway. The total number of balls hit this year – equating to a distance of four times round planet earth with an average of 120m per shot – represented a 4% increase on 2013.
"Reaching 14 million balls in one year is an achievement we're really proud of," said World of Golf CEO Grant Wright. "Our aim has always been to provide people with an easy route into golf with the provision of world class practice facilities that are easily accessible and affordable."
The increase in visitors this year has been helped largely by a successful free-of-charge beginners programme and the launch of a new Performance Centre, the most advanced in the UK. "We're now seeing a much wider range of players using the facilities – from complete novices to Tour-standard golfers," added Wright.
More than 3,000 beginner and junior classes – headed up by PGA South Coach of the Year Jon Woodroffe – were conducted at the World of Golf in 2014 and the total number of ball buckets filled eclipsed 150,000. The number of cars visiting the venue in the last 12 months also increased to a record three million.
Since it was opened by three-time Ryder Cup captain Bernard Gallacher in October this year, the Performance Centre has welcomed significantly more visitors than forecasted and has been the venue of choice for Tour players looking to fine-tune their games away from competitive play.
For more information or to book a lesson at World of Golf call 0208 949 9200.
Categorised in: World of Golf London