Welcome back Jon
July 15, 2018 3:03 pm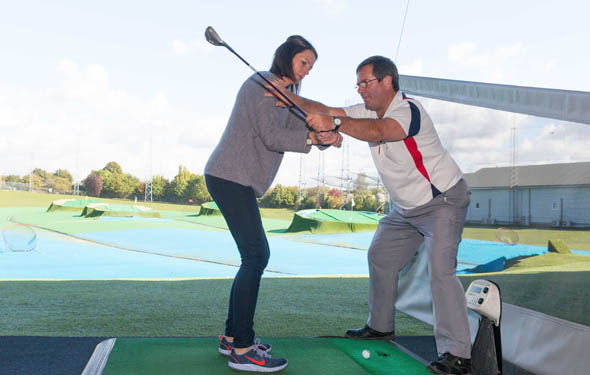 World of Golf London is delighted to welcome back Master Professional Jon Woodroffe.
Jon is simply the most experienced golf coach for beginners in the UK. Over the past 38 years, he has helped over 25,000 new players take up the game through beginners group lessons . His infectious enthusiasm for introducing people to the sport is legendary. Whether you have never touched a golf club before, or are returning to the sport after a lay off, Jon will inspire you to want to pick up a golf club.
Jon's approach to group lessons is fun as well as instructional and by the end of the 6 week course you will be ready and able to attack a golf course.  Jon also specialises in getting new players both out onto the golf course and meeting other new golfers, by arranging golf games and golf holidays, home and abroad. Join one of Jon's classes and not only will you be taking up a new past time, but you will be making new friends as you go.
See Jon's schedule for our free beginner's programme
More information on the full World of Golf professional team
Categorised in: Golf instructors, Golf News