More fun = More interest. Simple
March 6, 2017 10:45 am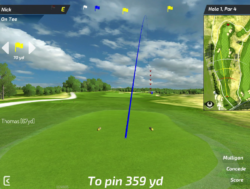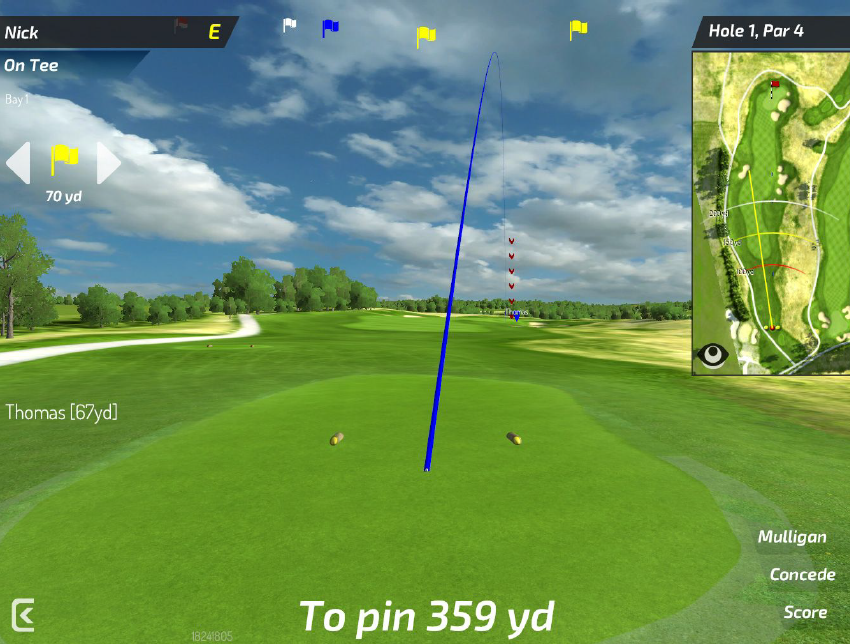 By Jon Woodroffe – World of Golf London Master Professional
I'm a firm believer that most things in life are a little more engaging when they are fun. Practicing your golf game is no different and that's why I'm very excited about latest upgrade to the amazing Protracer system coming to World of Golf London this spring. We will soon be offering this exciting technology on all 55 bays, so no more waiting around to sample the best golf range game in the world.
The first thing you will notice is the large screen at the front of the bay, which will provide a much clearer and more immediate view of all your stunningly good shots. This is a far cry from when the technology began as in app on your i-phone.
You can also now use Protracer in three ways. Firstly, there will still be the ever-popular points game where accuracy is the key. Challenge yourself or challenge a friend, it's all about having a bit of competitive fun. Secondly, you will be able to get your stats for each shot on the "Launch Monitor". If you are the sort of person that is motivated by data, you won't be disappointed.  Speed, height, trajectory and accuracy are all instantly recorded with every shot.  An interesting new addition is the long drive mode. Now you can really see which one of you is the big hitter. The screen has a runway 60 metres wide down which you launch your 'bombs'. And if you want to get competitive, up to 8 of you can challenge each other over 6 drives, to see who is the Dustin Johnson in your group.
Finally, with the new Protracer, you will also be able to play a virtual round of golf in your bay. No kidding! Up to 8 people can play any one of three courses in match play stroke play or Texas Scramble formats. No need to worry about the rain or the slow 4 ball in front of you ever again. How many holes do you fancy: 3, 6, 12 or all 18 holes, it's up to you? Imagine a round of golf in less than an hour and it's Costa Coffee on whichever hole you choose!
Those who know me, have heard me talk about how important it is for golf to innovate if we are to get a new generation interested in this wonderful game of ours. Protracer sure looks like a big step in the right direction to me and definitely more adventurous than some of those proposed rule changes that have just been announced – but that's another story!
Categorised in: Toptracer, World of Golf London